Are you tired of researching low cost franchises only to worry you may just be purchasing a job? At Mosquito Mike we believe investing in the right franchise should make your life better.
SEND ME FREE INFO
MOSQUITO MIKE FRANCHISE: WHERE BUSINESS OPPORTUNITY MEETS LIFESTYLE DESIGN
Are you tired of researching low cost franchises only to worry you may just be purchasing a job?
At Mosquito Mike we believe investing in the right franchise should make your life better. Here is what our franchise system has to offer:
Low Cost? Check
Explosive growth? Check
Growing Industry? Check
Recurring Revenue? Check
Home Based? Check
Next Level Marketing? Check
Ease of Learning? Check
Fantastic Support? Check
Time Off to Spend However You Wish? Check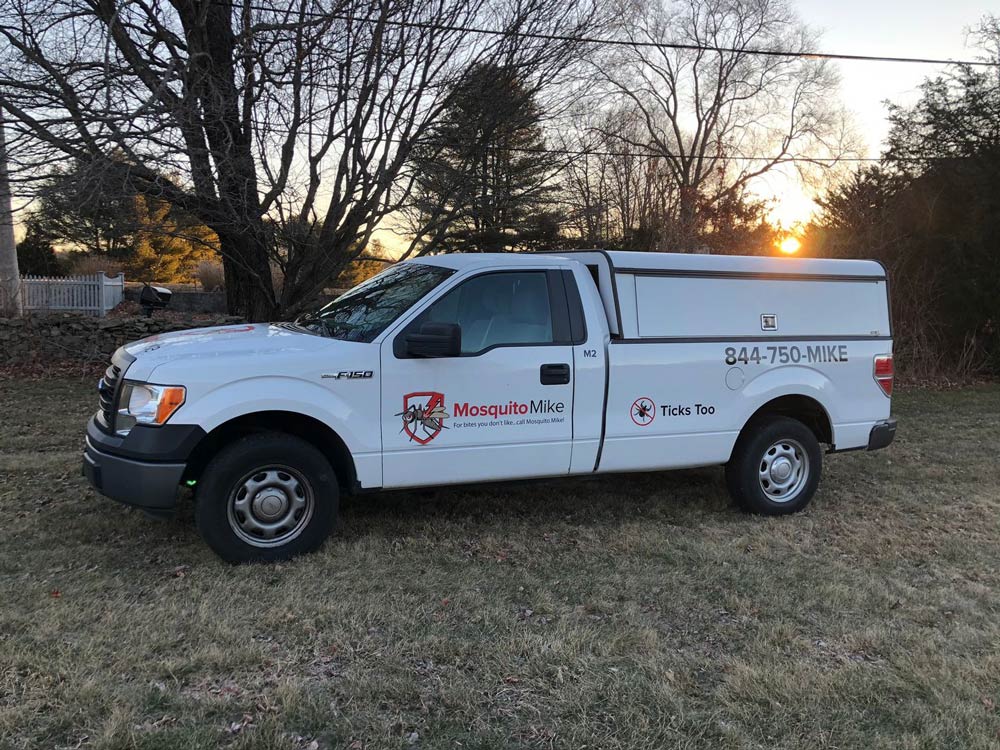 WHY MOSQUITO CONTROL?
With all the other franchise options out there…what would make you want to get into the mosquito control business and more specifically…why with Mosquito Mike.
Mosquito Control as a business could be a good opportunity for you. While US GDP grew only 2.2% in 2019…the pest control grew about a 4% annual rate…not bad…and Mosquito Control grew over 17% …pretty darn good. However, our Mosquito Mike locations have doubled or better each year for the last 3 years…not too shabby.
While Growth is a great thing…what makes this a good opportunity is the ability to scale your revenues over just a few short years. The reason you will be able to grow quickly under the Mosquito Mike system is simple. Recurring Revenue.
What is recurring revenue you may ask? Here is the definition according to Investopedia. Recurring revenue is the portion of a company's revenue that is expected to continue in the future. Unlike one-off sales, these revenues are predictable, stable and can be counted on to occur at regular intervals going forward.
What that means for you is…you get the customer once…you keep that same customer for years. As an example, Our client retention rate in 2020 was approximately 85%. So for every 100 clients we serviced in 2019…85 remained a client in 2020. In other words, if you had 500 clients this year…you could reasonably expect to begin your season with an expected revenue base of 425 customers…before a dime is spent on marketing.
What this provides you over other franchise opportunities is a head start…and that is one of the reasons why you may want to consider the Mosquito Mike Opportunity. If this sounds good to you…go watch the rest of the videos under the Learn More tab now…and when you are ready to have a conversation…click the Become A Franchisee button to schedule a call. We look forward to speaking with you…but Until then…Remember…For Bites you don't like…call Mosquito Mike.
Are you the ideal candidate to be a Mosquito Mike franchisee?
In this video, we will discuss a few traits that may help you decide if you could be the ideal candidate to become a successful Mosquito Mike Franchisee. At the end of this video, I am going to share with you the story of how and why I started this business.
Being a successful franchisee is not so much about being a type of person…but having certain skills or experiences that will give you the best chance to succeed. You bring those skills and we will build upon them through training. Your experience in Sales, Management, Customer Service, the Military or Small Business Ownership will give you a great head start.
Even more important than life experience will be your great attitude and desire to learn.
I began this business a few short years ago because I believed the business could be done better. Whether it was technology, protective equipment for employees, frequency of applications, the pesticide mix, or marketing the product…there was significant room for improvement…So I did my research and planning… and Mosquito Mike was born. The last few years has been nothing short of phenomenal. This business is new, fun and exciting.
I began this franchise because I want to bring this feeling to other people. People who are hard workers but sick of working for someone else. People who want a fun business that their customers love. People who want to build not just an income…. but also, equity, a future, and a lifestyle they desire.
I began this franchise because I want is your success story.
So, if you are a positive, goal minded individual looking to take a leap with a proven business model with massive growth potential, we encourage you to click the "Become A Franchise" button to schedule a call today.
Who knows, before long you too may be finding yourself saying…. For Bites You Don't Like…Call Mosquito Mike.