The hottest new franchise is here! (literally 150°). Perspire Sauna Studio has spent 8 years developing the infrared sauna studio model before opening it up to the franchise market in 2018. Perspire has discovered the simplicity of the sauna service plus low overhead, in a booming wellness industry makes for a profitable franchise system.
SEND ME FREE INFO
About Us
Perspire Sauna Studios strives to bring the benefits of infrared saunas to communities in a friendly, comfortable, spa-like atmosphere.
Conventional medicine has its place, but it cannot treat the person as a whole. Alternative medicine and therapies such as infrared sauna therapy, red light therapy, chromotherapy, and the bliss of 40 minutes of alone time in our Perspire Sauna Studio private rooms allow for meditation, mindfulness, or if one is so inclined – listening to music or watching a favorite show on the large screen TV in the rooms.
With a focus on excellent customer service & unique guest experience, Perspire aims to set the standard for infrared sauna studios across the country as they expand to bring IR sauna healing to every community.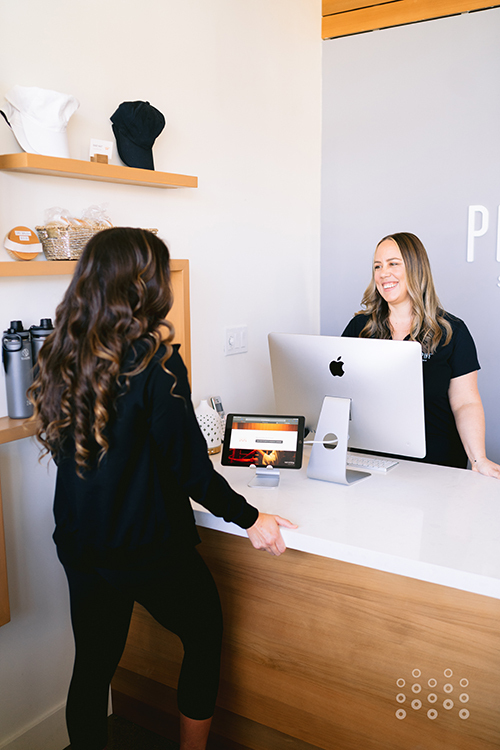 The Industry
Health & wellness related businesses are booming, & are projected to continue growing for the foreseeable future. Now is the time to bring the newest, hottest health trend to your community!
Since 2010 we have developed, formulated, & tested the most superior infrared sauna studio model on the market and we are the first national brand to bring this incredible wellness method to the masse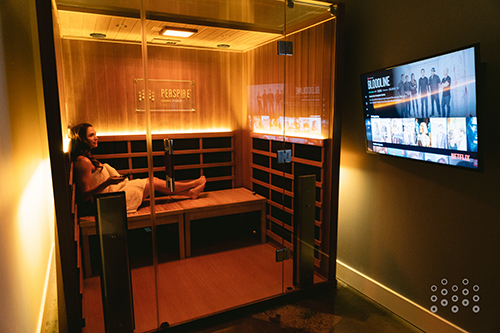 Our Benefits
At Perspire Sauna Studio, it's more than our 10+ years in business, our world-class support, top-notch training, and the ability to easily socially distance for our guest; it's how we, as a team focused on our franchisees to help them stay in business or to get their new studios open during difficult times in 2020. Being a Perspire Owner is about the financial rewards, but it's also about the quality of life, the commitment to community, and the way Perspire Sauna Studio fits into your lifestyle.
Enter the 1.1 Trillion Dollar Wellness Economy
First-of-it's-Kind Infrared Sauna Studio
10 Years in Market
Recurring Revenue Model
Minimal Labor and No Special Licensing, Skills or Training Required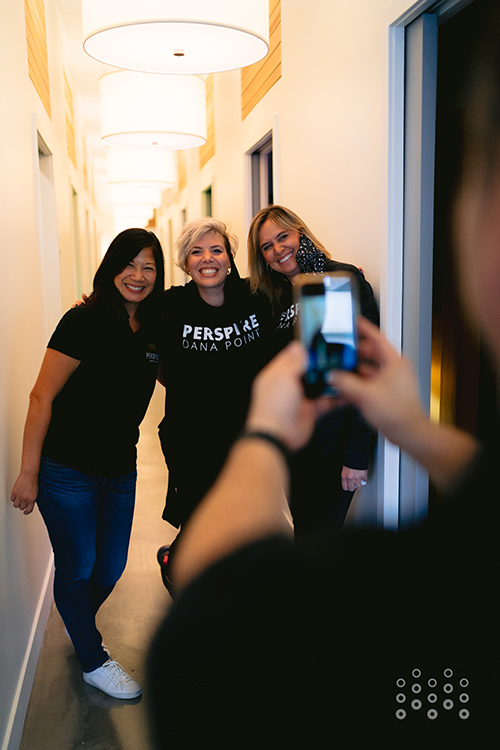 Ideal Franchisee
Ideal candidates are any entrepreneurs interested in bringing health & wellness to their community, especially experienced business owners or those with previous franchise experience.
Health & fitness industry experience is not required, but passion for a healthy lifestyle will only enhance your ability to achieve success with Perspire.
Estimated Investment