Dominate the market with the Honest Abe Roofing franchise. No roofing experience required to take your piece of the $41 billion roofing industry. Honest Abe Roofing provides you with an independent sales-focused business ownership opportunity you can truly be proud of with a corporate philosophy inspired by Abraham Lincoln.
SEND ME FREE INFO
Take Control of Your Future!
Become your own boss today and get out of the "rat race" by owning your own business!
Honest Abe Roofing was founded a decade ago with the goal to create a marketing and sales-based business model and to improve upon how roofing and other home improvement products and services were promoted and provided in a highly-fragmented marketplace.
It's with this same philosophy that the Honest Abe Roofing franchise program was created to provide smart, sales-oriented entrepreneurs with flexible business ownership opportunities, a streamlined start-up procedure and efficient processes for everything from lead creation to project completion.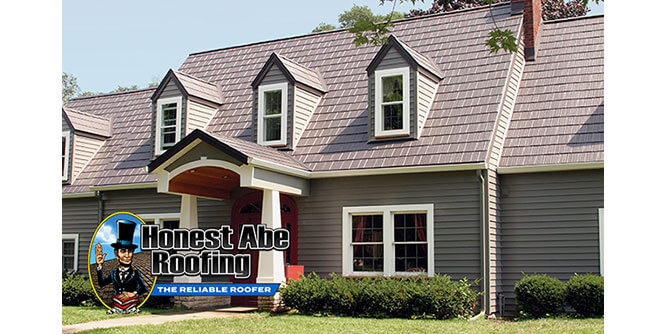 Why become an Honest Abe Roofing Franchisee?
STRONG BRAND
We have spent the last decade building a trusted brand that you'll be proud to represent. Having a trusted brand in the home improvement industry will give you a huge leg up in your territory.
TRACK RECORD OF SUCCESS
$2.4 Million of average annual sales (per location)*
TRAINING & SUPPORT
We've done all of the trial and error associated with operating a home improvement business. We provide all of the training and support to ensure that you're given every opportunity to dominate your market!
No other home improvement franchise—or franchise in any industry—will provide the support that we provide to our franchisees!
Weekly training webinars
Dedicated Franchise Liaison
Weekly Key Performance Indicator checkup calls
RECESSION RESISTANT INDUSTRY
If you own a home, you own a roof that will eventually need replaced. Regardless of the economic climate there will never be a shortage of potential Honest Abe Roofing customers.
PROPRIETARY STATE OF THE ART LOGISTICS SOFTWARE
AbeConnect Software was made exclusively for Honest Abe Roofing and makes scheduling jobs and organizing your sales easy.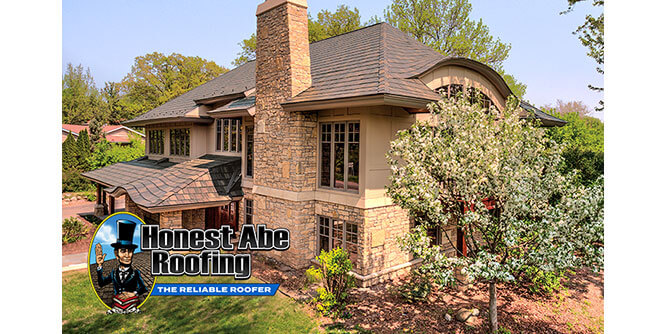 AS AN HONEST ABE ROOFING FRANCHISE OWNER YOU ARE A PART OF SOMETHING SPECIAL
Benefit from our highly-acclaimed business model.
Leverage the support and knowledge of our experienced team.
Marketing strength unlike anything in the marketplace.
Enjoy unmatched access to quality roofing products—including our branded product line, Secret Service Steel Shingles.
Provide your customers with unbeatable financing solutions.
Operate in a HUGE & GROWING market.
Be your own boss. Or, in other words... Freedom!
Dominate market share in your area!
PROVIDING OUR FRANCHISEES THE TOOLS FOR SUCCESS
We teach you how to start every morning with a training focused meeting with your roofing advisors where you will address any gaps in our collective skillset as well as highlight, and learn from, areas in which particular team members excel.
PRACTICE MAKES PERFECT
You will role play as often as if you were Hollywood actors. We also teach you the importance of continuing technical training for both your Roofing Advisors and your Field Managers.
You must be the EXPERT in roofing if you're going to stand out in your territory. We can get you to be that expert.
Our industry leading training program covers everything from sales to invoicing and everything in between.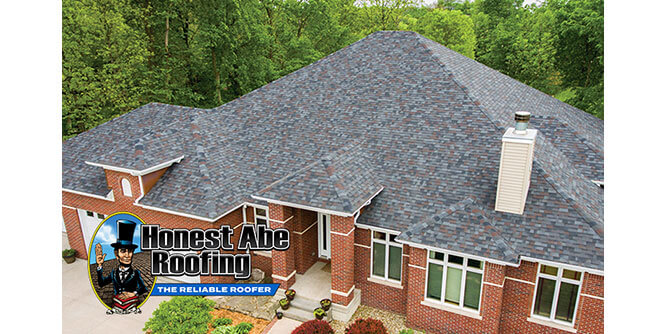 OUR TRAINING COVERS
Business management
Bookkeeping
Operations
Marketing
Roofing Systems
Customer Service
Sales Training
Installation Instructions
As an Honest Abe Roofing franchisee not only will you have access to our world class training program you'll also have access to our years of industry experience. If you ever run into an issue for which you feel unprepared call one of our Franchisee Advocates any time day or night.
Your advocate will provide you with a solution on the spot. Whether the problem you face is related to sales, operations, installation, billing, marketing, customer service or you just want to chat, your advocate will be there for you.
We understand that the only way that we can be successful is if you, our franchisees, succeed. So we will do whatever it takes to help you succeed!
Our corporate philosophy was inspired by Abraham Lincoln and his enduring commitment to hard work, a job well done and his never wavering dedication to excellence.
Take charge of your future! Join the Honest Abe Roofing Franchise legacy today!