Are YOU the Next HOTWORX Franchisee? Check out what Hotworx has in store for you!
SEND ME FREE INFO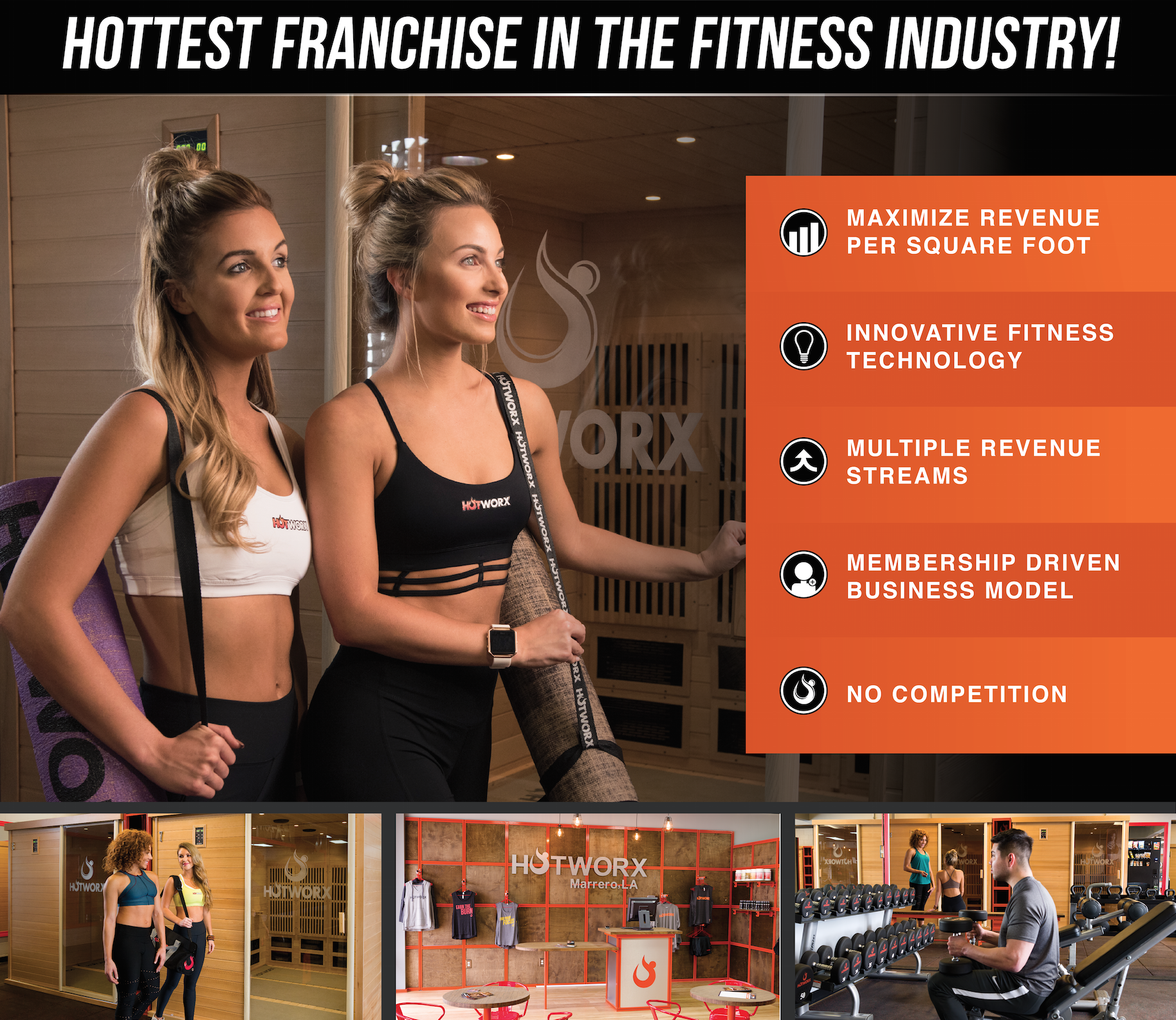 HOTWORX, the patent-pending fusion of infrared heat and isometrics, was created for users to experience the ultimate calorie burn through virtually instructed, hot exercise sessions. The screen inside the unit is equipped with our proprietary software and delivers a variety of 30-minute isometric and 15-minute HIIT workout videos. The demand for this three-dimensional fitness program inspired a new membership-driven franchise opportunity with HOTWORX!
COMPETITIVE ADVANTAGE
24-hour access to infrared fitness creates significant value for HOTWORX studio members.
HOTWORX franchisees are able to successfully recruit and retain members with a 24-hour business model that increases the opportunity for them to achieve their fitness goals.
Maximize revenue potential with a workout schedule that allows for a capacity of up to 554 group sessions per day. With 10 infrared saunas operating 24 hours a day, HOTWORX franchisees can offer a total of 1,570 individual sessions every day!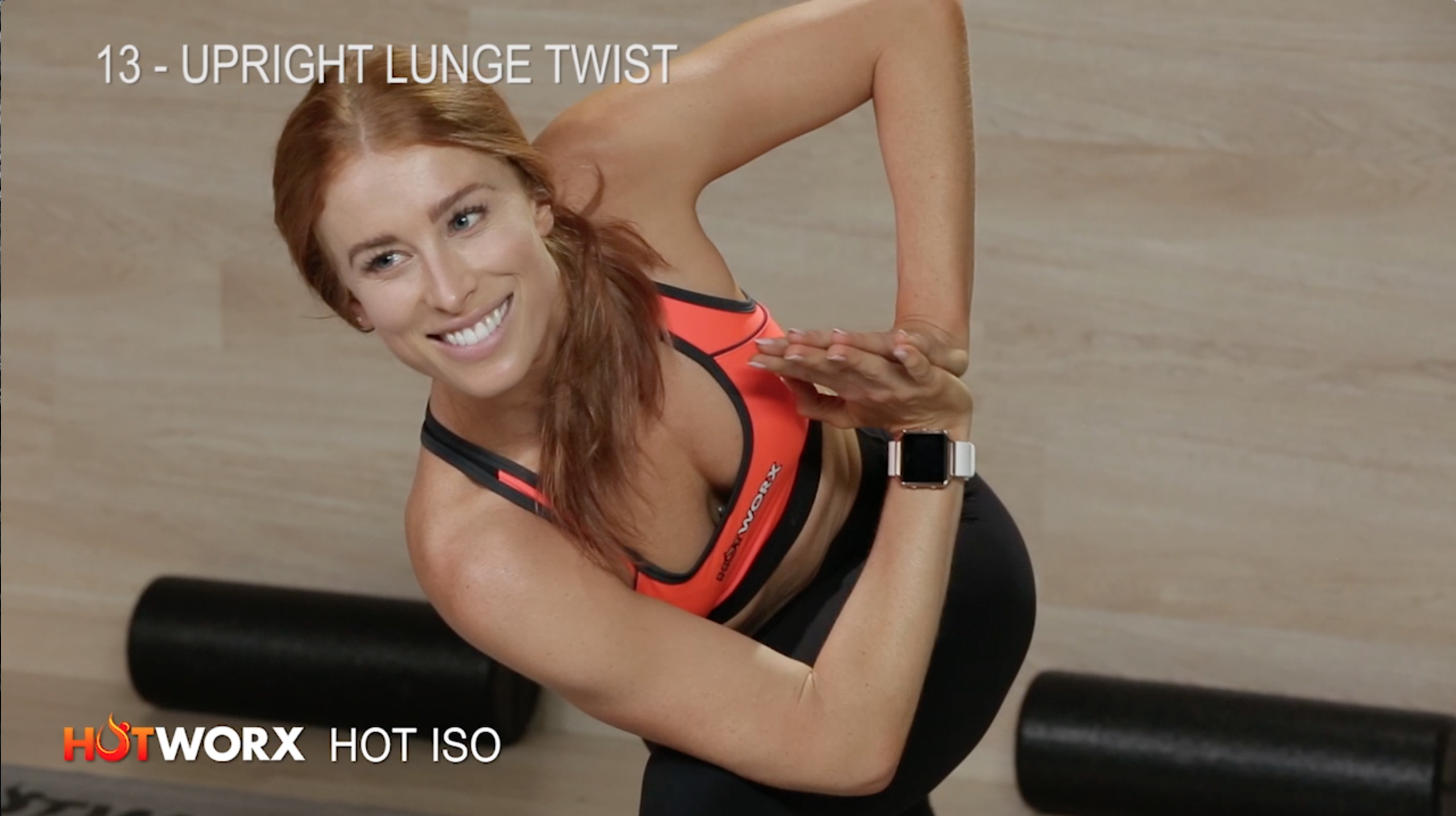 VIRTUAL INSTRUCTOR SOFTWARE
Our Virtual Instructor (VI) Software significantly reduces the labor cost of traditional fitness studios through the use of technology. A certified Virtual Instructor guides users through each HOTWORX session, providing a consistent workout experience that business owners and members can depend on!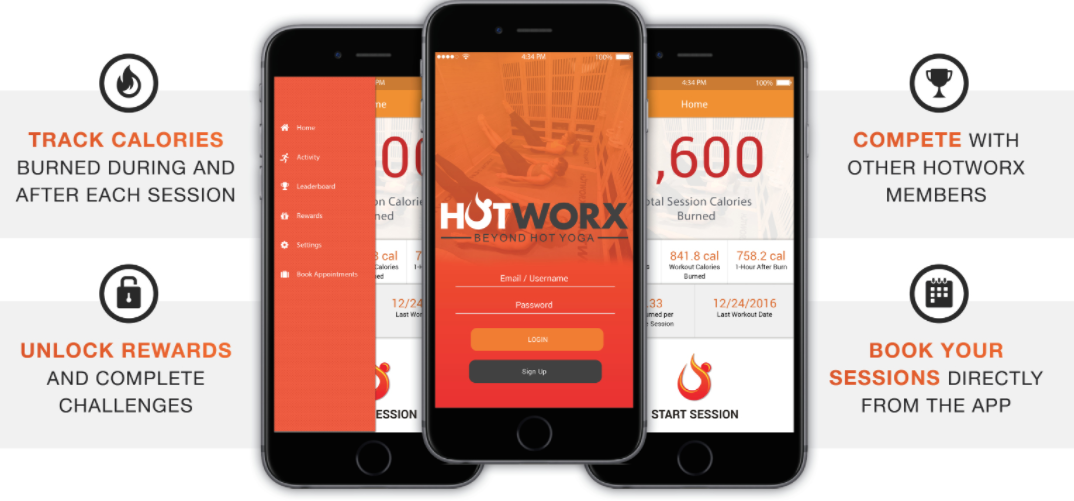 BURN OFF APP
We've developed a proprietary mobile app that captures and records the total amount of calories burned during and after each HOTWORX session. HOTWORX studio members are motivated to participate in our 90 Day Burn Off Challenge and the annual World Burn Off Championship. HOTWORX franchisees benefit from the positive impact the Burn Off App has on membership retention and also the recruitment of new members.
SUPPORT & TRAINING
As a HOTWORX franchisee you are able to tap into our intellectual property, minimizing the risk by joining our franchise. The founders of HOTWORX have 20 years of knowledge and experience in franchising with a membership-driven business model. The systems are already in place and there is no need to recreate the wheel! You will also benefit from a high level of camaraderie as we work together to achieve success. Once you are granted a HOTWORX studio franchise, the personal contact you have grown to expect from us will continue with unparalleled support.