Interested in making some serious dough? Are you ready to rise to your entrepreneurial callings? Own your very own Goodcents Deli Fresh Subs today!
SEND ME FREE INFO
Are you tired of working for someone else?
Over the past 30 years, Goodcents has established itself as a leader in the sub sandwich & pasta business. Goodcents offers outstanding food, world-class franchisee support, and leading edge technology and training.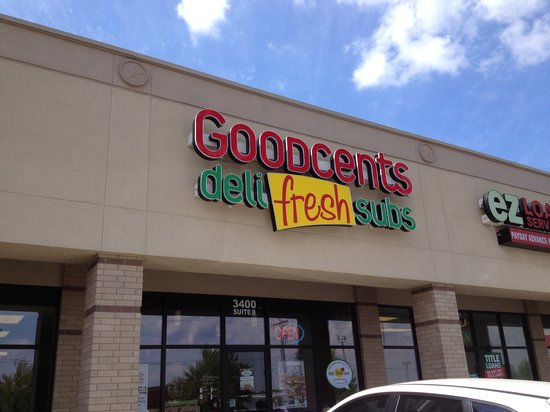 Now, Goodcents is looking to partner with exceptional operators to bring the Goodcents goodness to everyone. Interested in joining a world-class outfit where you can delight your customers and make money? Become part of a 30 year old startup that is fun, rewarding and allows you to be the boss!
Distinctive, fun brand that is well known and admired.
Great food at great prices – with the right offerings for everyone – lunch, dinner, take-home, Millennials and families on the go.
Easy to operate restaurant business with exceptional support to help make you successful.
Recognized as one of the 2018 top food & beverage franchises by Franchise Business Review.
Goodcents' Lincoln, NE franchisee was awarded one of the top 2018 franchisees by International Franchise Association (IFA).
Goodcents wants to aggressively grow nationally and we are looking for great partners to help us in this quest. Learn more about how you can join the Goodcents family!