If you're looking for a business with an impressive financial upside and incredible reputation, you're going to love College Hunks!
SEND ME FREE INFO
Join one of the highest rated franchise opportunities in the country!
College Hunks Hauling Junk and Moving is more than a franchise opportunity with an impressive financial upside. We're extremely proud that our net promoter score (customer satisfaction) ranks higher than household brands like Costco, Nordstrom, Amazon and Apple!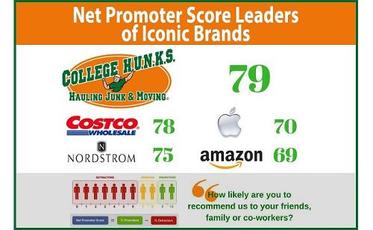 College Hunks continues to receive awards and recognition as well as national exposure in various media outlets, including The New York Times, Oprah, CNN, Fox News and MSNBC, to name a few. We stand out as clean-cut, trustworthy, collegiate haulers and movers with a mission to "Move the World" that goes well above and beyond the standards historically set in an industry plagued by unsavory or less-than-satisfactory service.
Features of College Hunks Hauling Junk and Moving
2 Businesses for one franchise fee (Moving and Junk Removal)
Multiple revenue streams
Manage many aspects of business from your smartphone
140 Agents in the Sales Loyalty Center book your jobs
Performance Team provides training and coaching to ensure success
We donate 2 meals for every job we do to Feeding Children Everywhere!
Having fun is one of our core values!
A Day in the life of a College Hunks Franchise Owner:
Supporting your success
New owners spend 5 days training in Tampa in our beautiful 55,000 Square Foot Headquarters and 2-3 days at an existing location prior to opening.
Our world-class Franchise Performance Team (support) dispatches staff to the new owner's location to ensure new Franchise Partners (owners) get off to the best possible start! After launch we continue providing tremendous support for the future of the franchise to maximize revenues and profitability!
Our Sales Loyalty Center (national call center) and inside sales team will handle a large portion of the foot work on your behalf by fielding calls, booking jobs and sending them to you. We book thousands of jobs weekly for our franchise owners!
Marketing, Advertising and Operations support are areas in which the franchisee and their team members will receive ongoing training, support and guidance from the College Hunks support and leadership teams.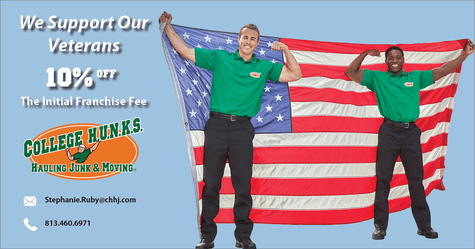 ARE YOU READY TO BECOME A PART OF OUR EXCITING FRANCHISE?
REQUEST MORE INFORMATION BELOW NOW TO GET MOVING!