Forbes ranked Which Wich #6 out of more than 3,000 food chains for "Best Franchises in America!" We give Veterans a $10,000 discount off the initial franchise fee for the 1st location.
SEND ME FREE INFO
This outstanding franchise restaurant brand evolved from a single store in Texas in 2003 to an industry game changer that is cutting edge. Fresh, hip, and current - this is not your grandpa's sandwich shop.
At Which Wich, we take sandwiches to a whole new level—it would only make sense for us to do the same with our franchises. With more than 500 locations in 39 states and 11 countries, you could call us something of a big deal. Forbes even ranked us #6 out of more than 3,000 food chains for "Best Franchises in America!"
Guests love us for our foodie vibes and franchisees love us for our emphasis on self-expression and personality. More than that, our franchisees are backed by one of the best support systems in the industry. Each and every team member is dedicated to helping new franchisees develop their location and implement our tried-and-true business model founded on superior sandwiches, quality service, and a simply unique ordering system.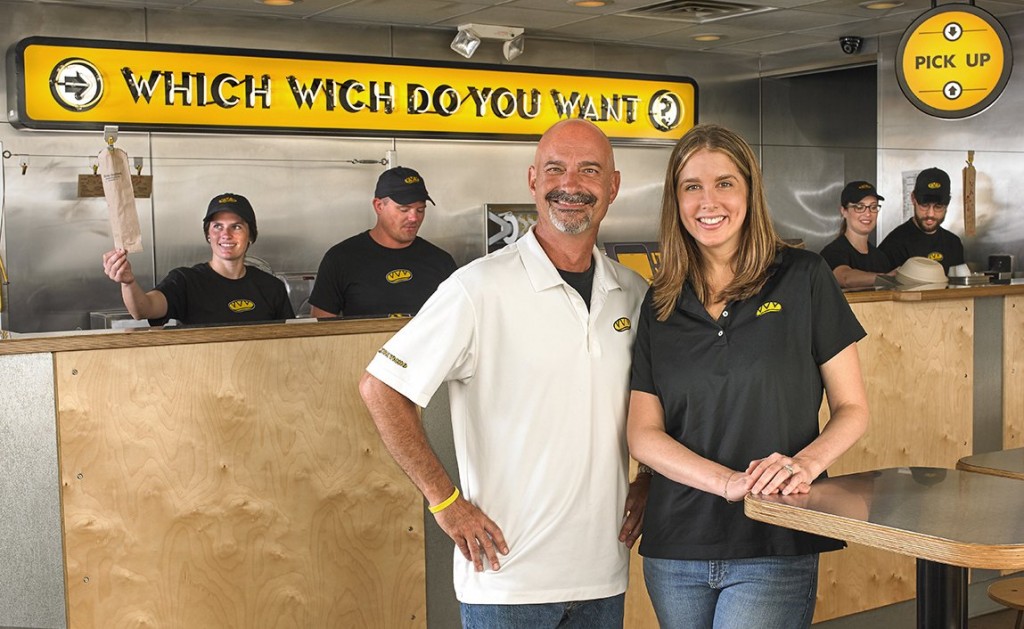 ATTENTION VETERANS: Which Wich Wants You!
Which Wich is now offering a discount to military veterans who have a certified DD214 issued by the U.S. Department of Defense and who meet our standard franchisee qualification requirements. The discount is $10,000 off the initial franchise fee of $30,000 for the first franchise agreement entered into for the development of a new Which Wich Store.

Enjoy sandwich shop hours that give you and your family a great quality of life with a brand that's exploding on the national scene! Fill out the form to the right for more information.