If you have ever dreamed about owning your own boutique, working in the fashion industry or being able to work with the community, Scout & Molly's is the right franchise for you!
SEND ME FREE INFO
Open a Scout & Molly's Boutique

Calling All Fashionistas and Business Owners
If you have ever dreamed about owning your own boutique, working in the fashion industry or being able to work with the community, Scout & Molly's is the right franchise for you! Scout & Molly's will give you the option to run your business semi-absentee where you hire a manager and a small team of associates or if you prefer to be involved in all of the aspects of your Scout & Molly's business then the doors are open to you! Scout & Molly's is "Vintage Chic" and we want you to feel right at home in your boutique!
We offer a world-class franchise program and ongoing support to our franchisees, and we will walk you through each step of the franchise process to aid your success. 
Loyal and Committed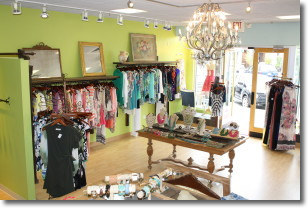 Scout & Molly's is committed to helping franchisees across every city, state and country open and grow their boutique business quickly, efficiently and successfully. Locally, the vision is to carry fabulous clothes surrounded by a warm, fun atmosphere. After continued success, Scout & Molly's is excited to offer their amazing sense of style and highly sought after designs to you and your future fashionable customers. We will ensure we are staying on point with fashion trends and seasons to bring our franchisees the best buying options. Benefit from our business experience and proven operational system that has helped owners carry out their dream of running a business.
Scouting for Help
As a Scout & Molly's owner, your staffing model is minimal. Normal operating hours are Monday – Saturday 10:00 – 6:00 pm and Sunday 1:00 – 5:00pm. To accommodate normal store hours, Franchisees will recruit one Style Scout Store Manager and 3-4 Style Scouts (Sales Associates). The Style Scouts are typically part time and can vary from location to location in the number of part time Style Scouts.
The Industry
Clothing Boutiques in the US is a $25 billion industry with no dominant player in the industry. Boutiques are chic and people value the personalized service and attention they receive, the cozy ambiance and the unique merchandise that only a boutique can offer. Scout & Molly's sell unique items rather than items which are mass marketed.
Spreading the Word
As a Scout and Molly's franchisee, your investment comes with a results-focused marketing program that differentiates Scout and Molly's from its competition and virtually all other franchise opportunities.
You will have a dedicated Marketing Team that will work diligently to design and help you tailor a marketing program for running your business.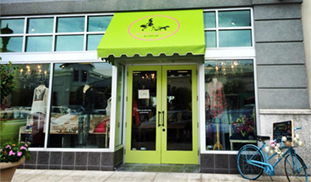 Our team will create the following marketing programs to increase your clientele base:
Direct mail pieces
Print advertisements
Flyers
Brochures
Grassroots programs
Social media channels
National public relations strategies
Tools You Can Use for Success
You will receive your own Scout & Molly's website to promote local events, private parties, charity events, special items and new fashion lines. The main Scout & Molly's website will be continually updated to reflect new store openings, in the news and other fashion styles and tips.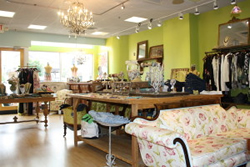 Scout and Molly has a powerful, easy to use, cloud retail management system that will help you sell more, more profitably. From item entry through scan or lookup, to customer creation and lookup, we've got all the features you need in a point of sale (POS) including:
Sales representative tracking
Multi-store inventory lookup
Gift card issuance and redemption
Sales tax calculation and collection
And much more!
Scout and Molly's POS system is completely web-based, so you can access it on any device with a modern web browser. The interface works with iPads, as well as Macs and PCs.
Beginning Stages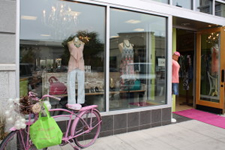 New Scout & Molly's Franchisees will start the process of opening their boutique by beginning with real estate search.
Scout & Molly's has created a complete real estate program that will help guide franchisees through all aspects of the process from locating a site to build-out. The Scout & Molly's Real Estate program will help franchisees during the site selection process with letter of intent, negotiating a lease, architectures, obtaining permits, general contractor, construction process, and FF&E (furniture, fixtures and equipment).
Scout & Molly's is currently accepting inquiries from the following states: Wyoming, West Virginia, Wisconsin, Washington, Vermont, Virginia, Utah, Texas, Tennessee, South Dakota, South Carolina, Rhode Island, Pennsylvania, Oregon, Oklahoma, Ohio, New York, Nevada, New Mexico, New Jersey, New Hampshire, Nebraska, North Dakota, North Carolina, Montana, Mississippi, Missouri, Minnesota, Michigan, Maine, Maryland, Massachusetts, Louisiana, Kentucky, Kansas, Indiana, Illinois, Idaho, Iowa, Hawaii, Georgia, Florida, Delaware, Washington, D.C., Connecticut, Colorado, California, Arizona, Arkansas, Alabama, Alaska.