If you enjoy working with other business owners in your community and you want to get in on the health care boom, then contact us to learn about our revolutionary opportunity.
SEND ME FREE INFO
Why "Compete" Against Hundreds of Senior Service Brands? ... Profit From Them All!
With the senior boom having now resulted in hundreds of franchised and independent senior services filling up every community in America, an important question arrises: Why "compete" against these businesses when you can become their advocate and support them all? With a Seniors Blue Book franchise, you can finally be "relevant" in the industry.
Seniors Blue Book offers entrepreneurs the opportunity to become the heart and soul of their local senior community and profit from a total integration of every conceivable senior-related business. Our convenient and beautiful guide books, some over 300 pages long, are among the most respected in the country and, unlike magazines and newspapers, have a very long shelf life and an over 85% advertiser renewal rate.
Used and cherished by seniors, family members, and industry professionals alike, our guides earn the trust of their readers by providing a thorough and accurate content that is turned back to, time and time again, and provide an ongoing venue of exposure for clients to promote their goods and services to this affluent, health-oriented audience – one for which print media is very much alive and well.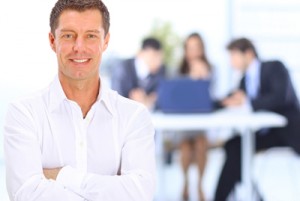 One owner-operator and a home-based office are all that is needed to get a Seniors Blue Book franchise started. Our owners are responsible for all aspects of the guide including sales, production, distribution, and billing. Past experience in sales, publishing, or the senior field is helpful and the ability to financially support oneself during the two-year initial ramp-up period is crucial.
If becoming a part of the senior boom is appealing to you ... but competing within it is not, contact us today to discuss more details about our opportunity and the availability of your ideal protected territory.