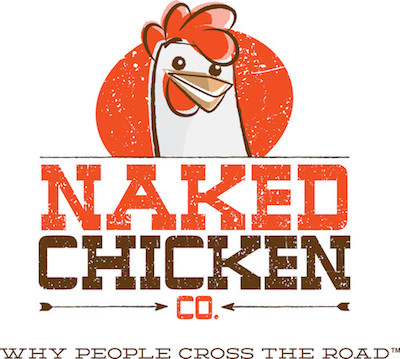 Naked Chicken Co. is the most unique, relevant & quality driven chicken brand in the quick service restaurant industry. We have become a sought after franchise brand by experienced food service operators as well as first time entrepreneurs.
SEND ME FREE INFO
About Us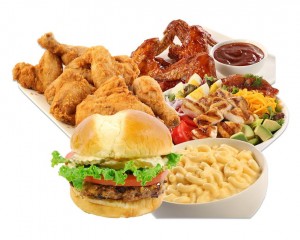 Naked Chicken Co. is excited about your interest in our brand and joining the most exciting chicken concept in the world. Naked Chicken Co. is changing the way America eats chicken by offering a healthful alternative to fast food. Naked Chicken Co's signature product is Bone-in Skinless fried chicken that contains zero grams of trans fat per serving. Preparing our specialty chicken includes such steps as removing the skin and using a special hand breading process. By eliminating the skin, Naked Chicken Co. is able to address consumer's growing desire for a healthier option, making our chicken lower in fat and cholesterol than traditional fried chicken. Our house made side dishes, sauces, healthy grilled chicken sandwiches, salads and brown rice bowls will give your customers even more reason to visit Naked Chicken Co. over and over again.
People love Naked Chicken Co.
Naked Chicken Co. Founded in 1981 in the community of Bethpage, New York, (as Pudgie's Famous Chicken), George Sanders developed his secret chicken recipe and skinning process. The concept quickly spread throughout Long Island and by 1989 had become a franchise company. In 2007, Trufoods LLC acquired the Pudgie's brand. After exhaustive research, Trufoods LLC created the most unique, relevant and quality-driven chicken brand in the quick service restaurant industry, Naked Chicken Co. With the introduction of GRILLED and more "portable" skinless chicken products such as tenders, salads and sandwiches, our concept is more viable and appeals to a broader customer base. Trufoods' success is based on our ability to create new opportunities, build customer base through aggressive and effective marketing, reduce costs and improve the overall management of the brand.
Why Naked Chicken Co.?
When you make the decision to join the Naked Chicken Co. franchise team, you are choosing to go into business with a company dedicated to helping you succeed. Our franchisees benefit from a distinct competitive advantage by bringing a classic yet updated food brand into the neighborhoods they serve. You will not find a better business partner, more committed to your success!
With a growing market awareness built on healthful menu options, cravable, handcrafted food and superior guest service, Naked Chicken Co. is developing a unique position in the market by exceeding guest expectations. As a result, Naked Chicken Co. has become a sought after franchise brand by experienced food service operators as well as first time entrepreneurs.
These are just a few of the many reasons why you should consider becoming part of our franchise success story: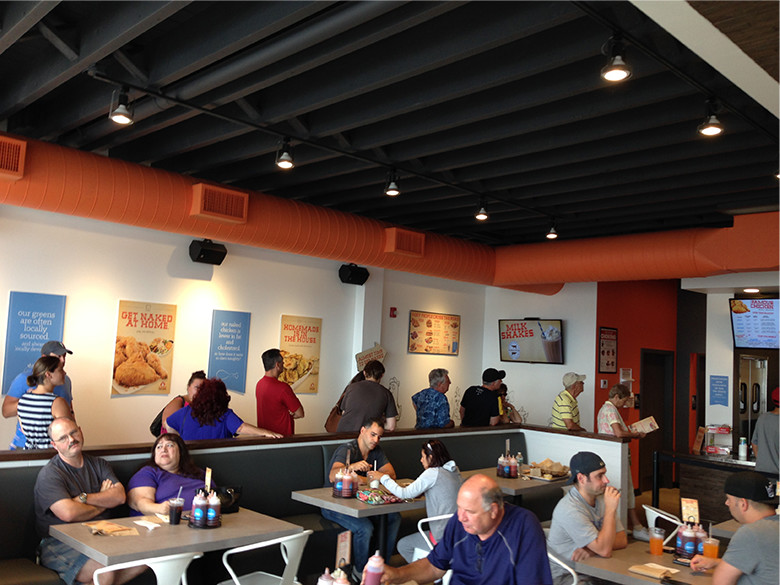 Our competitive advantages
"Better for You" menu
Innovative, delicious and unique
Home meal delivery
Low turnkey cost
Financing available
Protected territories
Simple operation
Proven business model
One-stop supplier selection
Marketing and advertising programs
Superior Franchise Support
Site selection and demographic analysis
Construction assistance
Full training
Group buying power
Integrated digital marketing and advertising programs
Ongoing menu engineering to meet today's more healthful trends
Training and support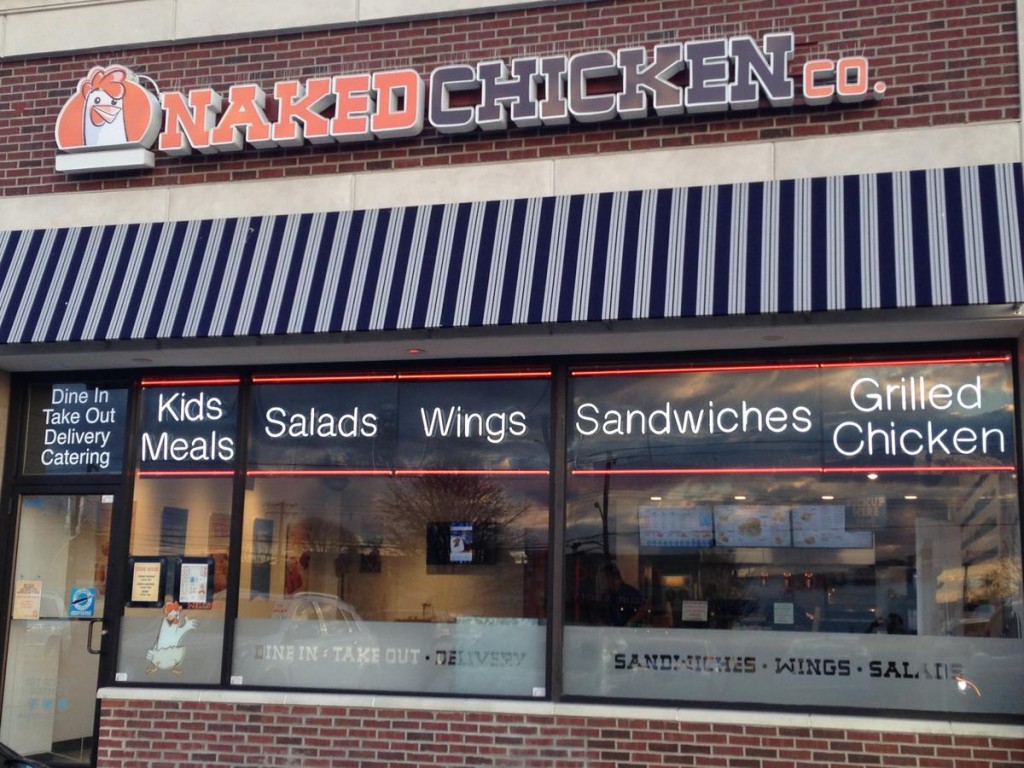 All franchisees must successfully complete basic training at a certified training store, as well as a 14-day training program. The program will cover day-to-day operations, cost controls, staffing, labor controls and management skills. All the training will take place in an operating shop. To assist you in your opening period, we will send one of our Regional Directors of Operations to your unit for 7-10 days.
In addition to your initial training period, Trufoods LLC will provide a support team that will coach you in various facets of construction, equipment, marketing, advertising, staffing and training. Our Regional Director of Operations will also make regular visits to counsel you on business issues such as operating procedures, inventory, cost control, profitability and marketing. To ensure consistency, you will have the right to use our Operations Manual and will be provided with marketing and operational updates.
Ideal candidate
We're looking for franchise owners who are outgoing and have sales, marketing and/or management experience, and who are results-oriented. A person who can build relationships, lead a team and who has the motivation to excel!
Expanding
Single-unit, multi-unit, area development and master franchise opportunities currently available in CT, VA, D.C., DE, FL, NJ, NY, OH, GA, TX, TN, KY, IN, LA, Al, AR, NE, MS, MO, MI, and PA.
Financial requirements
The total start-up cost for a Naked Chicken Co. restaurant is approximately $201,500 - $624,000, not including working capital. For a Single unit Franchise: Minimum Cash Required: $150,000. Financing Assistance: Yes, through a third party.
Veterans
We offer a 50% discount on the initial franchise fee to qualified military veterans.
FILL OUT THE FORM TO THE RIGHT FOR MORE INFORMATION ABOUT THE NAKED CHICKEN FRANCHISE OPPORTUNITY.
Interested parties should have at least $150,000 in liquid capital to invest.