Valpak is still the #1 brand - 40yrs providing businesses with print & digital advertising in an industry we pioneered. Veterans receive discounts and incentives; waiving multiple fees.
SEND ME FREE INFO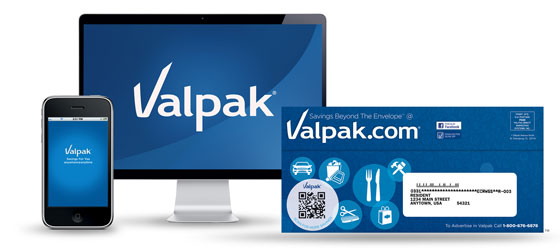 Today's Valpak is a direct marketing franchise system that provides mobile, online, and print advertising solutions to businesses across North America. Since the company's founding in 1968 with our flagship Blue Envelope, Valpak has evolved into a sophisticated direct marketing system that helps businesses reach their target audience via ...
Direct Mail - Online Coupons - Targeted Email
E-Commerce - Mobile Apps - And More!
We are a perfect opportunity for SALES-MINDED individuals who would like to build a business with a proven brand that has delivered significant results for hundreds of franchisees and thousands of advertising customers. Our franchisees enjoy the advantages of:
No Royalties / No Inventory
Low Start-Up Costs
Multiple Revenue Streams
Extensive Training, Marketing & Operational Support
Exclusive Territory
Multi-media partnerships with HGTV, CBS Television, Food Network, Universal Pictures and more
Fast Facts
No Royalties
Low overhead & low cost of entry
Home-based or office-based
200+ hours of training available
Territory Costs based on size of market
10 year renewable Franchise Agreement
No Absentee Ownership
Significant incentives for Veterans
If you are sales/marketing driven and ready to build a business for yourself, feel free to request for more information. A representative will contact you shortly.
PLEASE SERIOUS INQUIRIES ONLY